Workshop The Novel, Pitch the House - March 19-22, 2015

NEW YORK /PRNewswire: "On Maggie's Watch" NEW YORK/PRNewswire: "Lipstick in Afghanistan"

The New York Pitch Conference and writers workshop is held four times a year and features publishing house editors from major houses such as Penguin, Random House, Henry Holt, and many more who are looking for new novels in a variety of genres, as well as narrative non-fiction. The event focuses on the art of the novel pitch as the best method not only for communicating your work, but for having you and your work taken seriously by industry professionals. More importantly though, it is also a diagnostic method for workshopping the plot, premise, and other elements of the story to determine quality and marketability. Simply put, you cannot successfully pitch a viable commercial novel if you don't have a viable commercial novel. Our goal, therefore, is to set you on a realistic path to publication.

Visit our How It Works page for a list of event benefits and our New York Pitch News page for the latest updates on projects and contracts. If you're not certain whether this event and writers workshop will work for you, peruse our Participants page to help with your decision. Please note that the NYPC works directly with publishers from major houses who are the decision-makers, as opposed to literary agents who petition the decision-makers. And btw, watch our "pitch flick" to your right! Nominate us for an Oscar, or a Golden Globe, or whatever. Thank you.




 A Sample of Conference Faculty: Tom, Lyssa, Silissa, Michelle, Peter, Jackie, Brendan, Claire










From A.X. Ahmad: When I started writing the first book, I went to a literary conference, and was pitching editors the story, and they all wanted to know if this was a series, and of course, I said yes, and made up two more books on the spot ... I ended up getting a two-book deal, so then the project was to finish the revisions on the first book, and launch into the second. It was an intense writing experience ...







Harper Collins Signs Kim Van Alkemade to Contract for O.N.E.
  New York Pitch Conference News
Tessa Woodward of Harper Collins has just added Kim Van Alkemade's novel "Orphan Number Eight" to her list. The novel was pitched to her at the in Susan Breen's workshop group (women's fiction). Paula Munier of the NYC Pitch faculty is now the agent, the relationship brokered by Michael Neff, conference director. Publication date to be announced. Congrats to Kim and Susan!






The Writer's Block Features New Pre-Event Assignments for New York Pitch
  New York Pitch Conference News
Algonkian has established online forums at the Writer's Block as a means of delivering comprehensive pre-event assignments to writers preparing to attend New York Pitch Conference events and workshop their novel. Assignments focus on foundational aspects of writing and planning a competitive commercial novel ...






Conference Stars for New York Pitch : Writers Sign With Talcott Notch
  Agent News re New York Pitch Conference
A couple of accomplished Algonkian writers, Barbara Conrey and Dave McMenamin, met their future agent, Paula Munier, at an Algonkian event, and after some jostling and pitching, signed with her agency Talcott Notch Literary. Commentary by Barb and Dave :






Roberta Gately's New Novel "The Bracelet" Selling and Selling!
  New York Pitch Alum News
After Algonkian broke out Roberta's first novel, she's at it again! Boston nurse Abby Monroe and New York Times reporter Nick Sinclair find themselves entrenched in the middle of a human trafficking ring overseas. When Abby realizes she may have witnessed the murder of a Pakistani woman by a high-ranking official, she and Nick must break the story ...






Conference Stars for NY Pitch : Writer Signs With Writers House Agency
  Agent News re New York Pitch Conference
Kelley McNeil says, "I wanted to pass along the good news that I signed with Writers House this week, and they'll be representing my novel Tiny Dancer. I'm certain that I would not have gained their attention were it not for the vastly improved novel and pitch I crafted at the NY conference in June :






David Klein's Novel "Second Break" On The Stands
  New York Pitch Conference News
David's second novel is out from Broadway. A riveting tale of psychological suspense about a woman who finds herself in an impossible situation. Lured by the hope of a better life for herself and her son, Celeste Vanek must deal with the emotional and physical resistance of her compulsive gambler husband ...









Literary Agent Paula Munier Joins NYC Faculty
  New York Pitch and Writers Workshop News
Paula Munier has joined the New York Pitch faculty as a writers workshop leader for mystery/thriller and general fiction. Senior Literary Agent and Content Strategist at Talcott Notch Literary Services, Paula boasts broad experience creating and marketing exceptional content in all formats across all markets for such media giants as Disney, Gannett, Greenspun Media Group, and Quayside.








A Conference Star for Rosemary DiBattista's "Murder Marinara"
  New York Pitch Conference News
Just when we're kicking back to toast our successes, the good news never stops! One of our fav Pitch alums, Rosemary DiBattista, just sent us the news that she signed with NAL and veteran NYC pitch editor Sandy Harding, thanks to BookEnds agency. According to Rosemary ...














A Conference Star for Luke McCallin's "The Scar Life Leaves"
  New York Pitch Conference News
What does it take to get a new mystery novel by an unknown author published? Mystery writer Luke McCallin met his editor Tom Colgan at the New York Pitch and NYC staff set him up with his current agent, Peter Rubie from Fine Print Agency. It all worked like a dream. According to Luke ...









New York Conference Graph Climbing
  New York Pitch Conference News
More than 45% of total ms presented are requested, and 50% of all ms requested are requested by more than one editor. This high percentage is made possible via intelligent project screening, great projects, dedicated workshop leaders, attentive editors and liberal applications of superb pitch craft ...









A Conference Star for Kim Boykin's "The Wisdom of Hair"
  New York Pitch Conference Commentary
Kim Boykin enticed three publishers, and inevitably, a strong agent as a result of the conference. THE WISDOM OF HAIR was signed by Marsal Lyon literary who in late December 2011 sold it to Berkley Books represented by Leis Pederson, a New York Pitch acquisition editor pitched by Kim at the conference. As Kim says ...








New York Pitch Hears From Putnam Author Natasha Bauman
  New York Pitch Commentary
"I have already had a novel published by a major publisher, but getting the second book out there has turned out to be more difficult than I expected. I asked my agent what she thought about taking the new book to the New York Pitch Conference ..."








From Obedience to Dominance - Lavender Not For Squeamish
  New York Pitch and Writers Workshop Alum News
New York Pitch Conference alum, Will Lavender, whose novel Obedience earned it's way to a contract via the conference, now has a new thriller novel, Dominance. According to BOOKLIST: "The Silence of the Lambs meets And Then There Were None ...





When and How Does the Pitch Tail Wag The Novel Dog?
  The Writer's Edge (photo to left of Madapple by C. Meldrum)
New York Pitch Neff posts on The Writer's Edge re the topic of using the first-plot-point-with-cliff-hanger pitch model to diagnose problems in the novel itself. A concise summary of the diagnostic workshop method in action.





New York Pitch Talks To Caitlin Alexander of Random House
  New York Pitch Interviews
These days it appears more and more true that for various genres of fiction aspiring authors often have an edge in getting a first novel published if they possess an authentic platform for telling the story ...





A Flash Gallery of New York Pitch Great Moments<
  The New York Pitch Gallery
A flash photo gallery of NYC greats. Pics of Ripley Greer studios, pitch sessions in progress, AMERICAN IDOL day, group pics, + faces showing large amounts of teeth. To the left we have Charles Salzberg being flirtacious with Emmy winner Cindy Roesel.






Click here for more details about the conference.

If you need to contact us click here.

---
---

It started with a literary novel, "The Fiction Class" by Susan Breen. Going into 2015, the New York Pitch has assisted and networked writers into dozens of agent and publishing contracts. More information can be found on our news page. 

---
NEW YORK PITCH CONFERENCE FLICK
---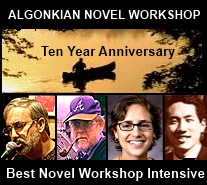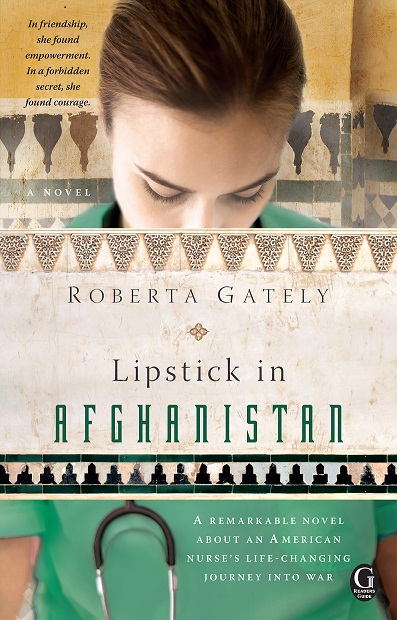 Simon and Schuster published Lipstick in Afghanistan, an upscale women's fiction by Roberta Gately. We received a wonderful note from Roberta thanking the pitch conference.

---

Viking recently chose Algonkian conference novel (and Amazon Contest Placer), In Malice Quite Close, by Algonkian vet, Brandi Lynn Ryder who won't stop thanking us!

---

Berkley Books now informs us they have two books under contract from the NYC Pitch. The latest is an upscale fiction by by Katharine Britton (the title currently in flux). Thanks to agent Jennifer Unter for representing this fine novel to Jackie Cantor, Berkley editor.

---

More news for NYC P. "A small misstep derails several lives ..." David Klein's debut novel, Stash, from Broadway Books by way of the New York Pitch Conference. Now available from Amazon. This kind of success is habit forming.

---

Ann Garvin's On Maggie's Watch, is out from Berkeley. Our NYC staff played a big role in making this important project come to life. Huge congrats to Ann for writing this wonderful new novel! More information can be found on our news page. 

---
Sujatha Hampton's new novel, As it Was Written (formerly Evermore), is now available from Amazon. Congrats to Sujatha and Thomas Dunne Books. NYC Pitch take a bow!

---

Randy Meyer's new novel, Murderer's Daughters (formerly Adopting Adults), is now available from Amazon. Congrats to Randy and her editor Hilary Teeman. Huge congrats to the NYC Pitch!

---

---
Interview with New York Pitch attendee, best-selling author Pam Binder. Two of the four editors I met with asked to see my work and the other two were very interested ... I credit the reception of all four editors to the pitch. It generated questions which helped me explain in more detail the vision of the project.  

---